Because it's quite possible I have!!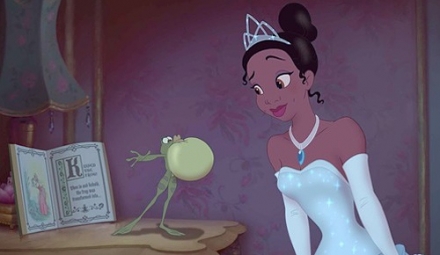 What an incredibly wonderful movie! After my dear fairy friend Caroline Cakewise raved about it on her
blog
I just knew my fears of Disney having lost its magic could be put to rest - and I simply had to see it!
The music, the dancing, the simple awesomeness of it all - do you know I had never felt I could truly relate with any Disney Princess before? I usually would share some qualities but fall short on others - Do you know that Tiana is me, through and through? Completely dream committed and short-sighted about the other important things far too often? It was like looking in a mirror! I want to be her best friend!
True to form, however, I'd have to say my favorite part of the whole movie was the same as Caroline's - little Ray and his beloved Evangeline!
I cried like a little girl at the end - but I won't give it away.
My dear darlings, you simply must see it! It definitely made all my dreams come true.
xoxo the storyteller